1.  Join Our Team- Become an independent ONLINE sales representative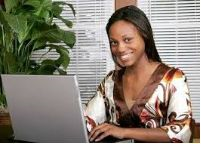 Work from home with your computer or cell phone.
Share our website with anyone: any school or university, any church, or individual.
Send emails to your friends around the world.
Invite them to shop online.
Give them your sales rep. code (S.R. Code)
You receive 10% commission on online orders bearing your S.R. Code –
(For fundraisers you receive a finder's fee in lieu of commission)
2.  Seven Easy Steps
1. Complete application below.
2. Then Sales Rep Agreement will be emailed to you.
3. Expect an introductory telephone call from our office.
4. Order $99 worth of books online. Use your S.R. Code.
5. You receive commission on this first order.
6. Arrange for training by telephone.
7. Commission of 10% on the subtotal (before shipping & taxes and after discounts) is sent to you.
3.  Application