MULTICULTURAL STORYTELLING ASSEMBLIES
Popular storyteller – many repeat performances in hundreds of schools across America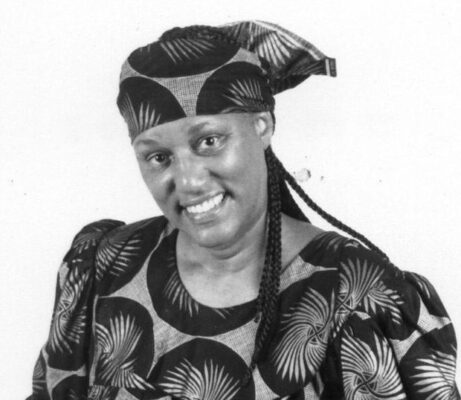 Lift your students to new levels of multicultural knowledge.
Enjoy an engaging session of creative storytelling.
Soar with our experienced storyteller to countries around the world or back in time.
Each program is age appropriate. Thousands of children from California to New York have been delighted with the songs, music, visual aids, ethnic artifacts and interactive stories. Principals have requested repeat performances.
PROGRAMS FOR ELEMENTARY STUDENTS
"BLACK HISTORY ALIVE"
"AROUND THE WORLD WITH BOOKS"
"MARTIN LUTHER KING, JR. – HIS LIFE & MESSAGE"
"FOLLOW THE DRINKING GOURD – STORIES OF THE UNDERGROUND RAILROAD"
Testimonial
"We loved having you at our library to acknowledge "March is Reading" month. Your presentations are always excellent. You have a very special way of combining storytelling with music and realia. I especially like the many different activities that you include, and the way you keep the children actively involved at all times. I always pick up good teaching techniques from you as I watch you present. And I surely admire your enthusiasm and positive attitude! Keep in touch. We'll want to have you return again." – DB, Head of Youth Services, Royal Oak Public Library, MI.
PROGRAM FOR MIDDLE SCHOOL & OLDER
"Sojourner Truth Speaks"
"Eyewitness – I Was There"
PROGRAM FOR PRESCHOOL
"African Animal Tales"
Call 734.252-9010 or email  [email protected].
HEAR WHAT OTHERS ARE SAYING:  MORE TESTIMONIALS
1. "I think the storyteller is awesome. I booked her three (3) years in a row and then I referred her to another school and said, "trust me". When I called the other school after the performance they said, "This was the BEST assembly we have ever, ever, ever had. Even the teachers were engaged."  Inshad M., Geer Park Elementary, Dearborn, Michigan"
2. "Everything about your program was professional, educational, and well-executed. We couldn't have been more pleased." – Librarian
3. "….more than I expected……..warm, caring presentation………very good with kids." – Principal
4. "…..accurate information presented at a level the student could understand……..very motivating….visual materials and musical presentation was delightful." – Educational Consultant
5. "You presented at our school last year and we'd like to invite you back." Principal, Bird Elem, Plymouth, MI – 2009
6. "It was an honor and privilege to have a modern-day historian at Lincoln Middle School today! Ms. Blake did a wonderful presentation on Sojourner Truth for over 1,000 students and stakeholders in the community. Her energy and professional training as a storyteller was well received. Many thanks for sharing your knowledge and experience to our very diverse community! –  Tim K. Green, Principal, Lincoln Middle School, Michigan – March 2020
More About Our Storyteller
Since 1995, our storyteller has presented over 300 programs to thousands of children in elementary schools, public libraries, Head Starts, Montessori Centers, and middle schools across America.
In Alabama, California, Ohio, Mississippi, Wisconsin, New York and Michigan, her unique storytelling style, combining music, authentic artifacts, audience participation and lots of children's literature has been well-received by principals, librarians and the enthusiastic listeners, the children.
For three consecutive years, the Farmington Hills Public School District (Michigan) booked our storyteller for EVERY elementary school. Year after year, she returned to these schools sharing creative multicultural stories and ethnic information.
To schedule a storytelling assembly program at your location,
call (734) 252-9010 (M-F)

Assemblies: Storytelling
Discounts Available!
Two ways to save money:
1. Book more than one performance at your school of the same program/same day.
2. Encourage other elementary schools in your district to book the same program on the same day/week.